Language Cafe
Meet the Lingo Links team – Shahy Aziz, Carole Clohesy and John Coster…..here we are talking about the Language Cafe that is hosted at the Documentary Media Centre, 14 Northampton Street, Leicester on the 1st Saturday of each month between 11:00am – 1:00pm.
You can watch a recording of our 1st Language Cafe event last month on the Documentary Media Centre Facebook Page.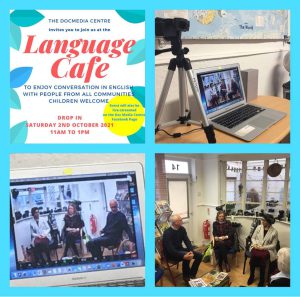 On this film the Lingo Links team talk about the Language Cafe and what they hope to achieve.