Exploring Through Virtual Challenges
I decided to take part in a virtual challenge organised by Conqueror Challenges….an opportunity to explore places I'd already visited or new places that I'll probably never get to (like the Inca trail in Peru) using online resources.
My first challenge took me back to Cambodia that I visited in 2017 and again twice in 2018. One of the most interesting places visited was Siem Reap, to explore the famous Angkor Wat. See a few images below.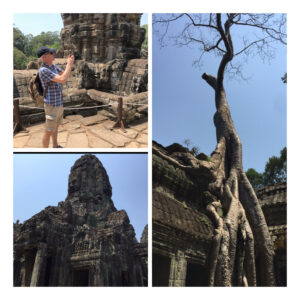 I could decide how long the challenge, in this case, 20 miles, would take me…..I set it for 7 days. I walk a minimum of 5 miles per day to and from the Documentary Media Centre, so felt confident I could achieve the distance. As I entered the mileage (this shows my age for you users of kilometres!) I received several virtual postcards on the app (and emailed) to highlight locations I'd passed along the trail. Also, you can decide what you would like the organisers to do at various points – either plant a tree in the real world or stop 10 plastic bottles from entering the Ocean. A good way to support the environment and the planet while having some fun at the same time….and some education is thrown in. A great example of gamification in action. See an example of the virtual postcards below. All in all, great fun and some interesting resources to add to the Parallel Lives Network archive on Cambodia for use in our own virtual DocTours, here at the Documentary Media Centre in Leicester, UK.
Is it a substitute for seeing and experiencing a place….of course not, but that doesn't mean you can't learn something, help the planet and maybe decide to plan your own sustainable trip to see one of the real wonders of the world.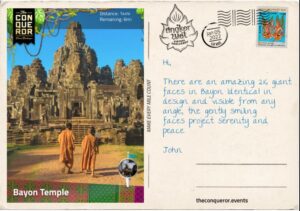 Did I mention the medal? Well, it arrived in the post….how cool is that!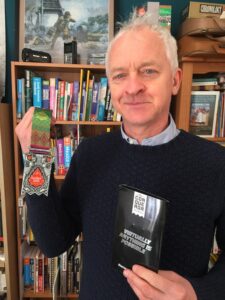 Certificate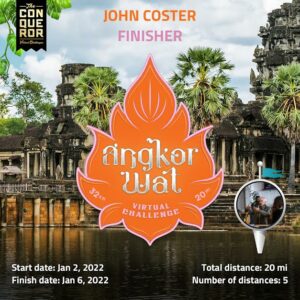 My next challenge is the Inca Trail in Peru….26 miles!