DocXplorers Series: Hiren Pandit
The DocXplorers Series involves John Coster interviewing industry practitioners and issue experts from across the Parallel Lives Network's Members and supporters.
Next up is Hiren Pandit, the Program Coordinator & Research Fellow at Bangladesh NGOs Network for Radio and Communication (BNNRC).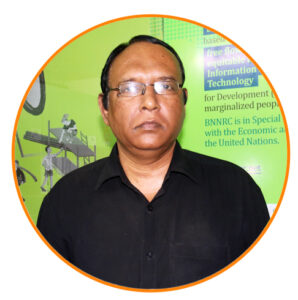 We discussed several projects including:
Fellows Programme 2021 – each of BNNRC's 18 Community Radio Stations spread across the country, had nominated 2 Women as participants in their 4-month Fellowship Programme – although greatly affected by Covid-19 restrictions they managed to complete the programme.
Fellows Programme launching February 2022 – 16 journalists from mainstream Television channels, Radio stations and Print outlets will be participating. During the programme, the BNNRC will host a guest talk by John Coster on the role of community media and community reporters in the reporting of health issues across the global south.
Finally, congratulations to BNNRC on their United Nations news:
'The UN Department of Global Communications Civil Society Association Committee selected Bangladesh NGOs Network for Radio and Communication (BNNRC) along with 18 civil society organizations for formal association with the Department.
The organizations join from 8 countries, including Bangladesh, France, Greece, India, Pakistan, Republic of Korea, Saudi Arabia and the United States, highlighting the diversity of the new group and the importance of collaboration'.