Live Brief for New Global Health MSc
The Parallel Lives Network was recently approached by Kathleen Nthakomwa-Cassidy (Programme Leader MSc Global Health and Senior Lecturer: BSc Health and Wellbeing in Society) to help with a module – HEST 5103: Global Health skills – part of her new MSc programme at De Montfort University.
After several conversations with Tina Barton, the Director of Community & Education Programmes at the Documentary Media Centre, a 'Live Brief' was designed that provides an opportunity for the MSc students to explore one of our network member organisations below: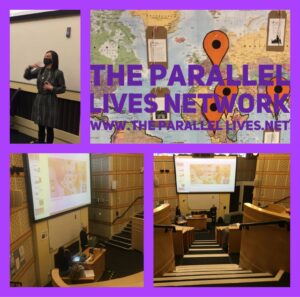 Each organisation is very different in the way that they carry out their activities and the student's task is to work in small teams, with peers on the module, to create a deliverable strategic plan and an infographic tool for achieving change for one of the organisations. Their plan should be reflective of the group findings and provide realistic solutions for the development of their chosen organisation.
We are catching up with them again on the 8th March to see how they are getting on with their infographics.
On completion, we will share their work with the organisations involved above and across the wider network members.