Event Review: Turn Up The Volume
On Friday 11th February 2022 as part of Children's Mental Health Week, the Parallel Lives Network hosted a 5-hour live-streamed newsroom around the theme of Movement, in partnership with WACIT (World Awareness of Children In Trauma).
The newsroom connected young adults from the UK, Turkey, Brazil & Pakistan who showcased the work they are involved in and carrying out on the ground at the heart of communities, that is actively helping to change peoples lives for the better. 
The event provided all participants with the opportunity to come together, share, showcase and talk about mental health and wellbeing under the theme of Movement in a really creative way and included interviews, presentations and discussions around migration, conflict, volunteering, services & support, empowerment, social movement and education. 
The original aim of Turn Up The Volume was to help provide a platform to amplify the work that's taking place by Youth Ambassadors, children young people and young adults across the globe and the importance of involving them in creative methods of co-production and co-design, sharing lived experience and contributing the shaping of future support and services. 
We certainly enjoyed our first global youth-focused newsroom and are looking forward to planning our next one.
If you'd like to get involved or you have an idea for our next 'theme' then get in touch, we'd love to hear from you. 
If you would like to watch the event presentations you can view them here: 
https://www.facebook.com/Parallel-Lives-Network-103766328635365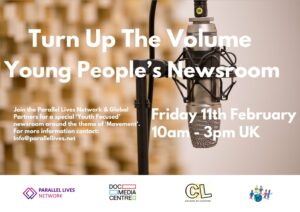 The following provides an overview of the event timings and the WACIT Youth Advisory Board participating:
10:00 – 10:20 UK – Welcome & Introductions: an overview of the event, setting the scene, background, what the newsroom will involve and hopefully achieve – Tina Barton & John Coster (Parallel Lives Network & Documentary Media Centre Co-Founders) and Kulsum Hafeji – Founder of Colours of Leicester (UK).
10:50 – 11:30 UK – Zeenat Rizvi – WACIT Youth Advisory Board (Pakistan)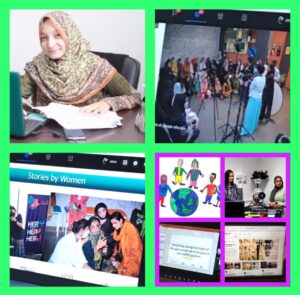 11:40 – 12:20 UK – Kulsum Hafeji – Founder of Colours of Leicester (UK) – in conversation with Azra Waka.
To find more information on what the Freedom Youth Club do, you can look at their website or you can find them on Instagram @freedomyouthclub14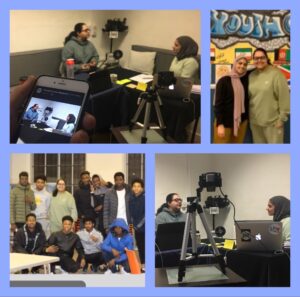 12:30 – 13:10 UK – Elmas Aybike Yılmaz – WACIT Youth Advisory Board (Turkey)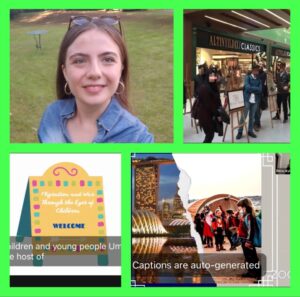 13:20 – 14:00 UK – Tina Barton in conversation with Anna Maria Sikora, Communication Arts BA student at De Montfort University – NHS Leicester, Leicestershire & Rutland's Future in Mind Transformation Plan – All Ages Approach – Children, young people & families service directory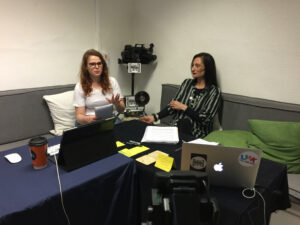 14:10 – 14:40 UK – Vivian Santiago – WACIT Youth Advisory Board (Brazil)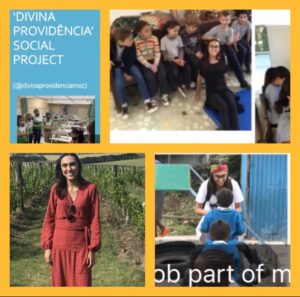 14:45 – 15:00 UK – Round-Up & Thank You's  – Zeenat, Elmas, Vivian, Kulsum & Tina
We have also created a Flipboard Magazine that will be populated with content from the event as well as top-tips & tools for supporting individuals to create their own content.
Flipboard Magazine Link: https://bit.ly/3zUhJzn