Spotlight: Kavita Ashok – India
By John Coster
In this new Series on the Parallel Lives Network website, I'll be showcasing the work of individuals that engage with us from across the global south.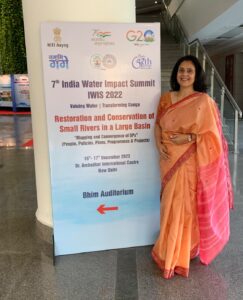 For today's blog post, I was delighted to interview Kavita Ashok, an Environmentalist, Women and Health activist and President of Tree for Life NGO in New Delhi, India.
You can follow Kavita's work on Twitter @kavitaashok1969
The network is hosted at the Documentary Media Centre by John Coster in Leicester, UK, and consists of active NGOs, charities, community groups, individuals, and educational-based organisations located across Latin America, Africa, the Middle East, South Asia, and South-East Asia.
The network aims to support each other to have a greater voice, share good practices and come together to highlight and celebrate impact.
The website www.theparallellives.net is the portal for all the news from across the network and hosts regular international newsroom events such as the recent #16DaysOfActivism programme towards the end of 2022.