Media Training Centre in Iraq
Project details – New media facility to open at Diwaniyah Radio with the training programme facilitated by the Documentary Media Centre.
The new Media Training Centre is an opportunity for Diwaniyah residents and organisations to access free media training and identify opportunities in the media sector. There is a special focus on supporting women who wish to enter the media.
On Tuesday 6th July, the Documentary Media Centre's Special Representative in Iraq, Dr Ahmed Bahiya took part in a signing ceremony with Mr Zuhar Ali Alshallan, Governor of the Al-Qadisiyah Governorate.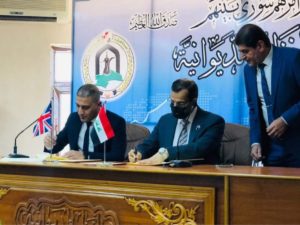 The audience consisted of local NGO representatives and journalists from across the region.
This is an exciting opportunity for the Documentary Media Centre and the new Media Training Centre, hosted by Diwaniyah Radio, is another important media hub in the Parallel Lives Network.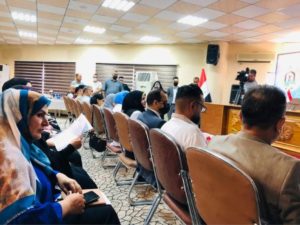 Documentary Media Centre (an independent museum archive & library) will make full use of its film, photography, audio and new media resources to support Iraqi organisations and individuals to develop the skills necessary to tell their own stories. With a focus on real people, real lives and real events, we hope to work alongside our new friends as they change the narrative on Iraq to the global community.