New Fellows in Bangladesh
Project details – The Bangladesh NGOs Network for Radio and Communication (BNNRC) will be starting its latest Fellows Programme on 1st August 2021.
Each of its 18 Community Radio Stations spread across the country, has nominated 2 Women as participants in their 4-month Fellowship Programme. The Documentary Media Centre will be supporting the Fellows throughout the programme with advice and media sessions, culminating in a Newsdesk event in December.
Read more on the BNNRC website – click here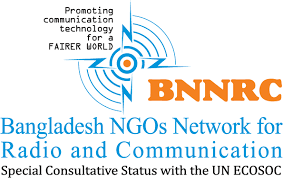 The Documentary Media Centre hosts the Women's Research Centre – it brings together social justice practitioners who are passionate about women's rights in a global context and it will be hosting a session for the new Women Fellows ….. read more