Uganda 50 Archive
Project details – Uganda to UK 50 will see the Documentary Media Centre working with a range of partners to explore, celebrate and raise awareness of the last 50 years of Ugandan Asians in Leicester.
The documentary media project will capture the lived experience of 50 Ugandan Asians since arriving in the UK.
Film – a short documentary film telling the lived experiences of the 50 participants.
Photography – capture 50 participants portraits and publish a Photobook including personal ephemera etc.
Audio – podcast series & radio programme production – content will be offered to local community radio stations and interested international partners.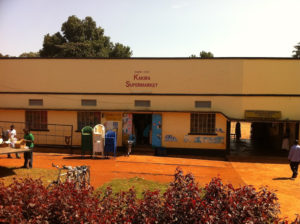 The project is a collaboration between John Coster, Director of the Leicester based Documentary Media Centre and Rupal Rajani, Broadcast Journalist and BBC Radio Leicester Presenter. A new media partner, Sabras Radio has also joined us for this journey.
Rupal said, "This project was borne from a personal exploration of my own heritage. Having been born in Uganda myself I wanted to showcase the journey of the generation. I have previously charted part of the journey of my family and others in documentaries and programmes for the BBC."
The first podcast has been recorded and the documentary film is in the pre-production phase.
Read more details here: www.ug2uk50.co.uk